What It Does And How To Use It In Your Routine
8 min read
A weightless oil that doesn't clog pores or leave skin feeling greasy? Better still, one that moisturizes and brightens while soothing redness, treating acne, and reducing fine lines almost as effectively as the gold standard ingredient in skincare, retinol. How can someone say no to this? That's rosehip oil, which is anything but your usual facial oil. And the best part? Rosehip oil is like a friend who gets along with everyone. Whether you have dry, oily, or sensitive skin, rosehip oil can work its magic without causing irritation or breakouts. Read on to find out more about the benefits of rosehip oil for skin and how to use it to unlock its full potential.
What is rosehip oil?
Rosehip oil sounds like just another oil, but let us assure you, it's anything but. It's a rich emollient oil extracted from the seeds of the rosehip fruit, which only grows on some species of wild rose flowers called dog roses (or Rosa Canina). The oil is jam-packed with fatty acids like linoleic, linolenic, and oleic acids, so it feels very moisturizing and nourishing on the skin.[1]
It does contain some antioxidants too. Aside from a trace amount of vitamin C (the rosehip fruit is rich in vitamin C, not the oil; vitamin C is not oil-soluble), rosehip oil is loaded with tocopherols (vitamin E) that have protective and anti-inflammatory effects. It's also packed with beta-carotene and all-trans retinoic acid, two compounds that give it retinol-like activities for anti-aging benefits. And the best part? It's not heavy or greasy on your skin—it's like a weightless moisturizing dream come true.
And no, rosehip oil isn't the same as rose oil. We get rose oil from rose petals and rosehip oil from the fruit and seeds of the rose plant.
What are the benefits of rosehip oil?
Anti-aging
Rosehip oil is rich in retinoic acid, the active form of vitamin A, and contains beta-carotene, which is converted to vitamin A once it enters the skin. This means it provides similar benefits to retinol, although not as substantial. It can stimulate collagen production, promote cell turnover, minimize wrinkles, and reduce scarring.[1][2] Likewise, rosehip oil has antioxidant effects and protects the skin from free radical damage that can result in premature aging signs.
Exfoliate and brighten
Rosehip oil has a generous amount of vitamin A, which has retinol-like effects that exfoliate the skin and promote cell turnover. It removes old, dull skin cells and allows new, healthy ones to come through. 
Soothing
The fatty acids and vitamin E in rosehip oil are great at calming stressed-out skin and reducing redness.[2] They can even help treat eczema by repairing the epidermal barrier and relieving dryness.
Moisturizing
Fatty acids are actually key ingredients in most moisturizers, and rosehip oil loads a ton of them. They're essential for maintaining the skin's barrier function, which is responsible for retaining moisture and reducing TEWL (transepidermal water loss). While rosehip oil is a great year-round moisturizer since it's lightweight, it's especially a game-changer in winter when skin tends to lose more moisture.
Acne
The thought of an oil that both moisturizes and tackles acne is enough to make anyone's jaw drop like a cartoon character. Yes, rosehip oil is an effective pimple fighter that even the most sensitive-skinned people can use. It reduces acne breakouts by promoting exfoliation, preventing pore clogging, regulating sebum production, and reducing inflammation.
Interestingly, rosehip oil is rich in linoleic acid, a skin surface lipid that's missing in acne sufferers.[3] Without enough of it, the sebum in the skin gets all thick and gunky, which is more likely to clog pores and cause breakouts. But rosehip oil has plenty of linoleic acid to keep the sebum flowing and prevent blackheads. In other words, rosehip oil is godsent for those with oily, combination, or blemish-prone skin.
Scarring
In a 2019 study, rosehip oil significantly improved scars by helping stimulate the cells involved in wound healing.[4] This means it could be effective for diminishing post-acne scars and stretch marks.
Side effects and other concerns
Rosehip oil is generally considered safe for every type of skin, but there are a few things to keep in mind. First, while it can be helpful for acne-prone skin, it's still an oil, so use it in moderation to make sure it's not clogging your pores. Additionally, like with any new skincare product, it's a good idea to patch-test it on a small area of your skin before applying it all over your face. Finally, if you have allergies to rosehip or other plants in the rose family, you should consult your dermatologist first. 
While the side effects are rare, some people have reported redness, itching, or irritation. If this happens to you, stop using the product, and your skin should return to normal within a day.
How to use rosehip oil
First off, add rosehip oil to your PM routine since it breaks down in the sun and has a slight chance of making the skin photosensitive. You can use it in the morning as well to get the antioxidant benefits, but make sure to apply sunscreen if you're going to be spending time outdoors.
Add it to your moisturizer
There are a few ways to apply rosehip oil on the skin, but mixing it with a moisturizer usually gives the best absorption. Dispense a pea-sized amount of moisturizer onto your palm, add 2-3 drops of rosehip oil, and blend them with your finger. You can adjust the ratio of oil to moisturizer depending on your skin and the level of hydration you need. 
Use it alone
You can also apply it directly on your face. Warm 2-3 drops of rosehip oil between your fingertips and massage them on your face, neck, and décolletage. Pat it on immediately after cleansing (when skin is towel dry but still slightly damp) and then follow up with your moisturizer—the products will blend together, and the moisturizer helps the oil sink in. Don't worry. Rosehip oil might be an oil, but it feels more like a serum; it leaves no sticky or oily residue and is lightweight.
Make a natural moisturizer
For a quick DIY natural moisturizer, mix one tablespoon of rosehip oil with five tablespoons of aloe vera gel. Mix the ingredients well and apply a small amount to your face and neck in gentle, circular motions. This DIY moisturizer is gentle enough to use daily and is particularly helpful for those with dry, sensitive, acne-prone, and mature skin. 
Store it well
Rosehip oil breaks down easily when exposed to sunlight and heat. Aside from using dark amber bottles, store it in the fridge to maximize the shelf life of your oil and keep it fresh until it runs out.
How to pick the best rosehip oil
When selecting a rosehip oil, there are several factors to consider to ensure you are getting a high-quality product. First and foremost, look for a rosehip oil that is pure and cold-pressed. Cold-pressing is the process of extracting oil from rosehip seeds without using heat, which preserves the oil's natural nutrients and antioxidants. Look for a brand that is transparent about its sourcing and production processes and has a good reputation in the skincare community. But that's not all—the packaging is just as important. Choose a dark glass bottle with a dropper or pump to keep the oil fresh and protected.
Does rosehip oil contain retinol?
Rosehip oil does not contain retinol, but retinoic acid, a form of vitamin A, and beta-carotene, which converts to retinol once it penetrates the skin.
Is rosehip oil as good as retinol?
The likelihood that rosehip oil in the tiny amount used in skincare products can mimic the effects of retinol is questionable at best. That's because you'll have to use an enormous amount of product to get the same concentration of retinol from rosehip oil as you get from a formula with pure retinol. Not to mention retinol is far more researched.
Is rosehip oil gentler than retinol?
Rosehip oil is a natural ingredient containing softening fatty acids, so it's much milder than retinol. In case you're experiencing irritation, redness, or excessive dryness after retinol, rosehip oil is a good alternative. 
Can you use rosehip oil with retinol?
Yes, it's totally fine to use rosehip oil and retinol together. As both target collagen production and skin renewal, the two work great to diminish signs of aging and promote a firmer complexion. Just make sure to use retinol first, then rosehip oil. Retinol can be drying, and for those with dry skin, applying rosehip oil helps the skin stay moisturized.
Products we recommend
---
The Inkey List Rosehip Oil
The Inkey List has made a 100% cold-pressed rosehip oil that retains most of its skincare benefits down to the last drop. It comes in optimal packaging (also recyclable) to avoid oil degradation.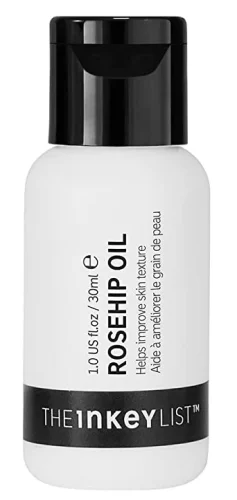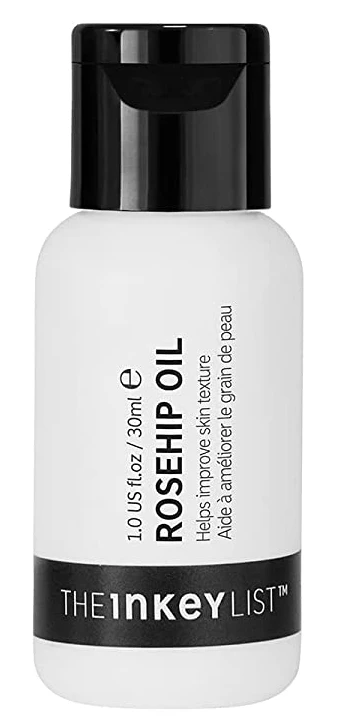 ---
Herbivore Botanicals Phoenix Facial Oil
For a more multitasking approach, try this facial oil by Herbivore. In addition to rosehip oil, it's made with a cocktail of antioxidants, including coenzyme Q10 and vitamin E, to give you firm and smooth skin. It's lightweight, sinks into the skin effortlessly, and hydrates intensely.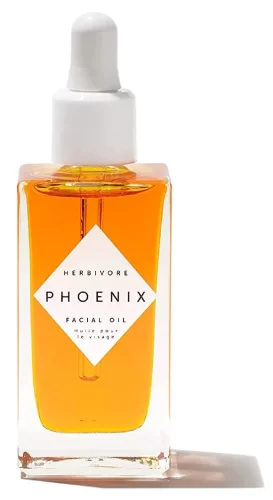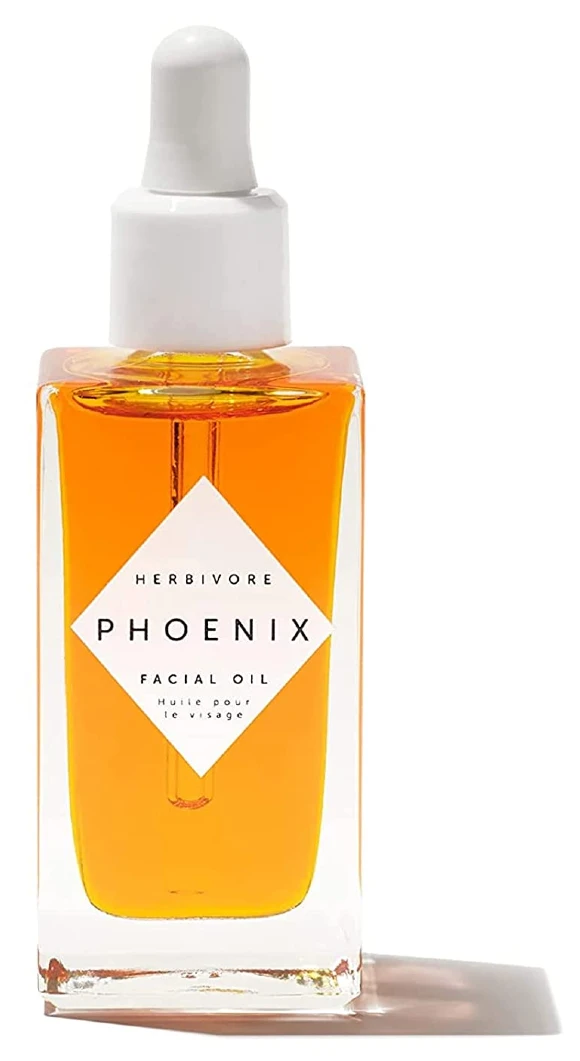 ---
Burt's Bees Facial Oil
This one is made with rosehip seed extract, plus vitamin E, bakuchiol (botanical retinol), and an ester form of vitamin C to address aging signs and dullness. Gently press or massage into the skin until fully absorbed, and follow with your nighttime moisturizer.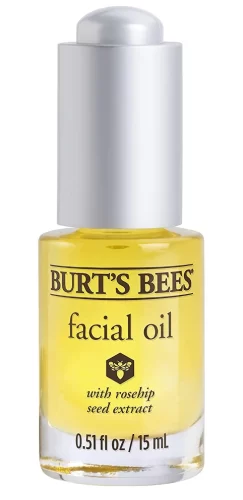 Read next: Retinol Alternatives When You Can't Tolerate Retinol
---
The bottom line
At Women's Concepts, we're committed to bringing you the most effective solutions for your skin concerns. We rely on reliable sources such as dermatologists' insights, clinical trials, and scientific journals to ensure that our recommendations are based on facts, not hype. Our editorial policy ensures that all statements and claims have explicit references. Read our editorial policy to learn more about our sources of information and the process of researching and fact-checking the content.